Portraits are rendered in acrylics on canvas to create an amazing likeness of your best friend. I work from your photos and ask that they be of good size so I am able to see as much detail as possible. The photos should be pleasing to you and ideally should have good lighting with minimal shadows on the subject to allow me to see the most detail.
Portraits are available in various sizes, the most popular being 8" x 10" ($200), 9" x 12" ($350), 11" x 14" ($500) and 16" x 20" ($750) for one subject, simple backgrounds. Multiple subjects are available on the 11" x 14" and 16" x 20" sizes only and are $150 each additional extra on the 11" x 14" and $200 on the 16" x 20". Prices are based on complexity of composition and are subject to change. Several Sheltie clubs have awarded gift certificates for custom portraits as specialty show trophies for top award winners. These have proven to be very popular with exhibitors. Of course, they also make great gifts.
I welcome your comments!
Ordering info can be found here - Click!
A sampling. . .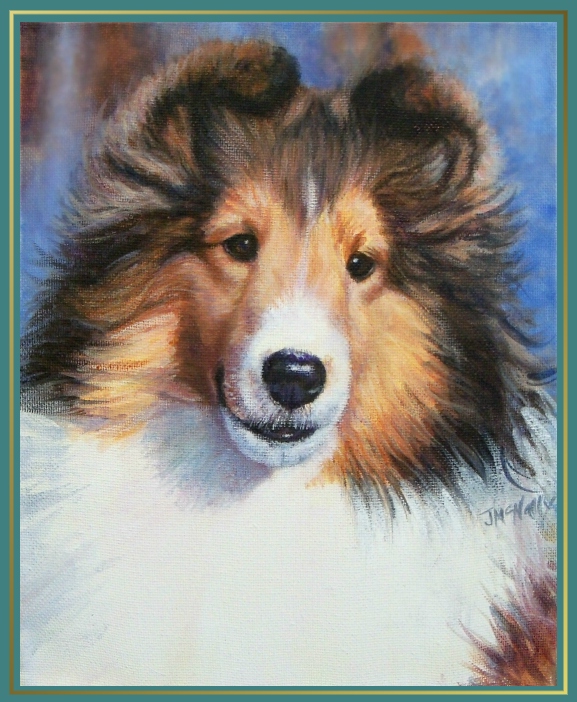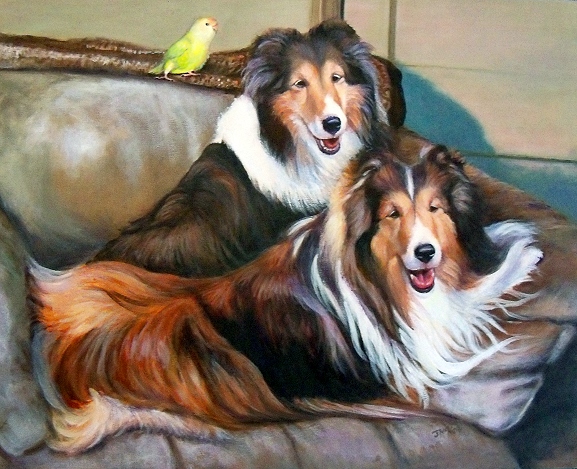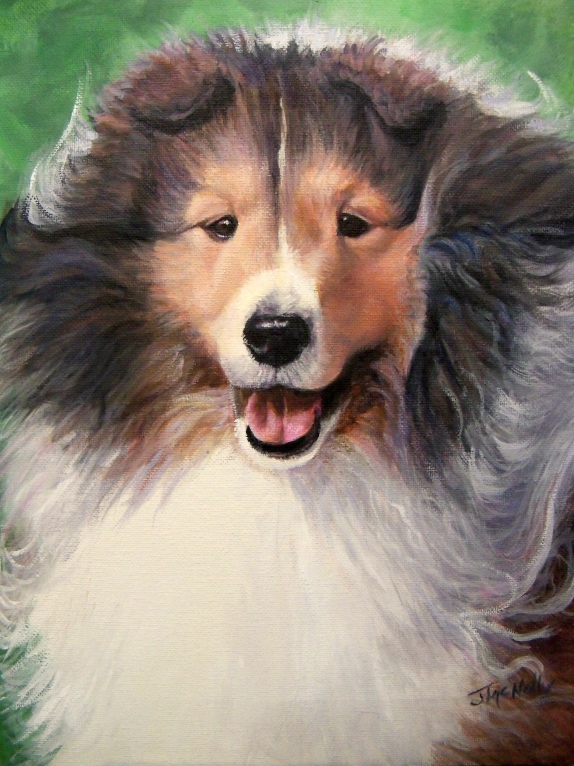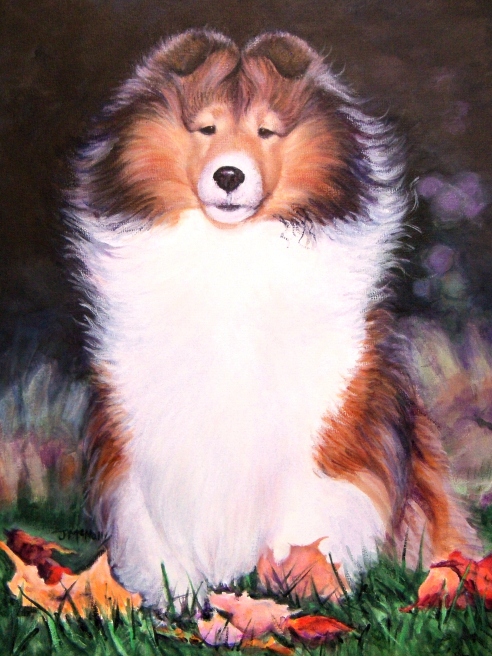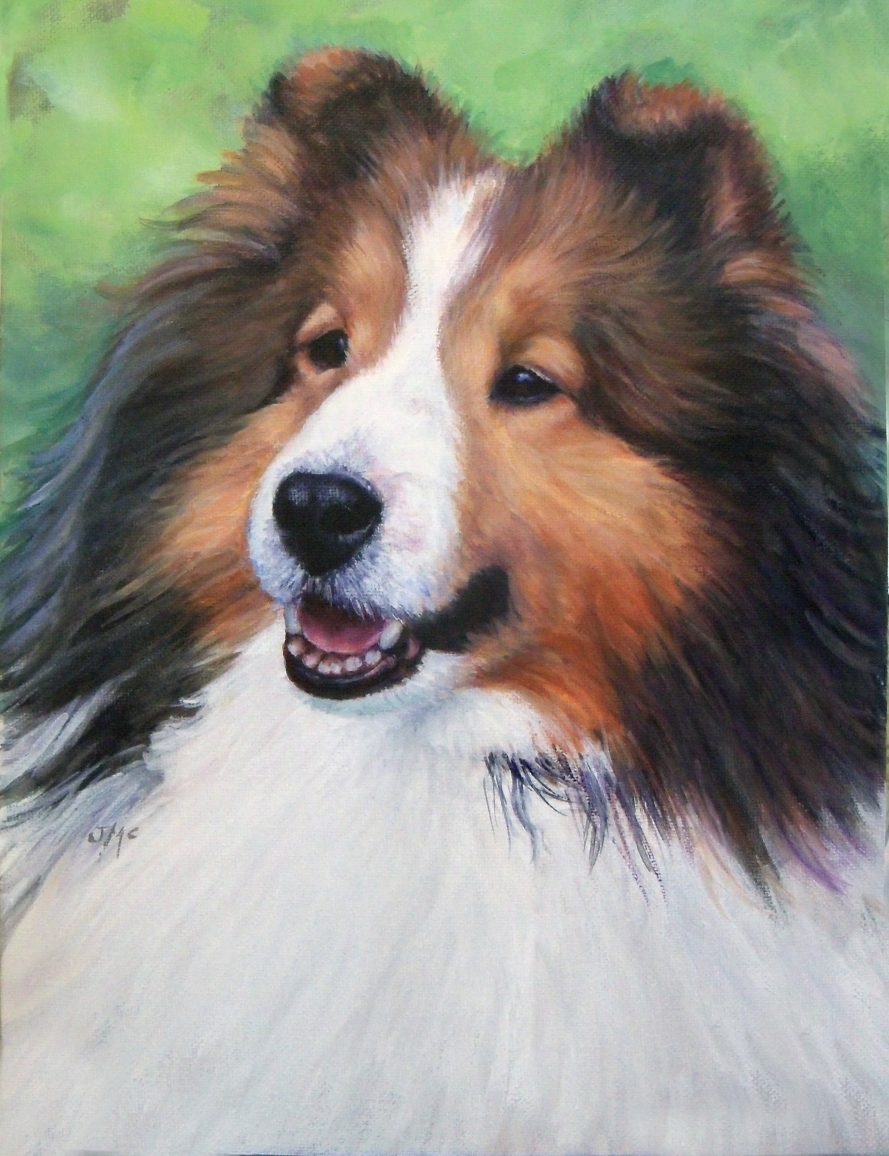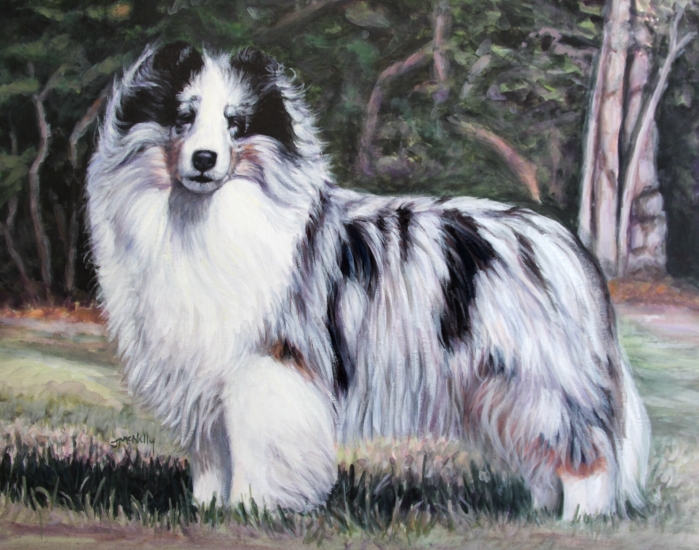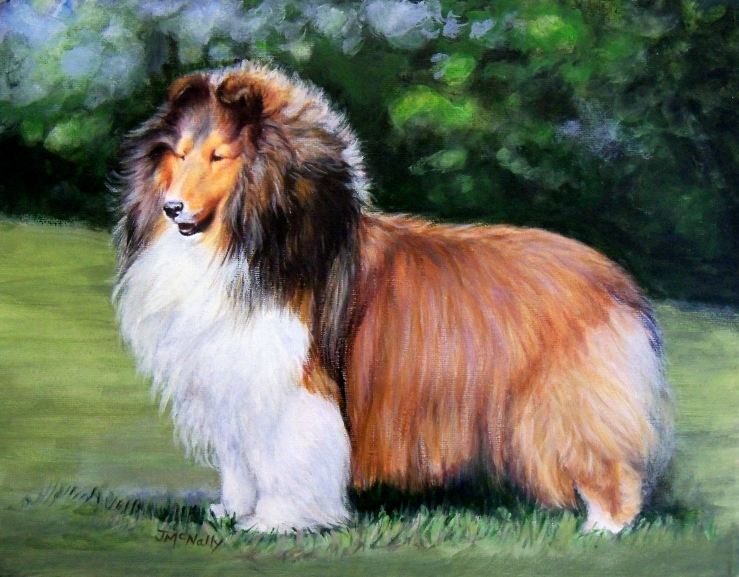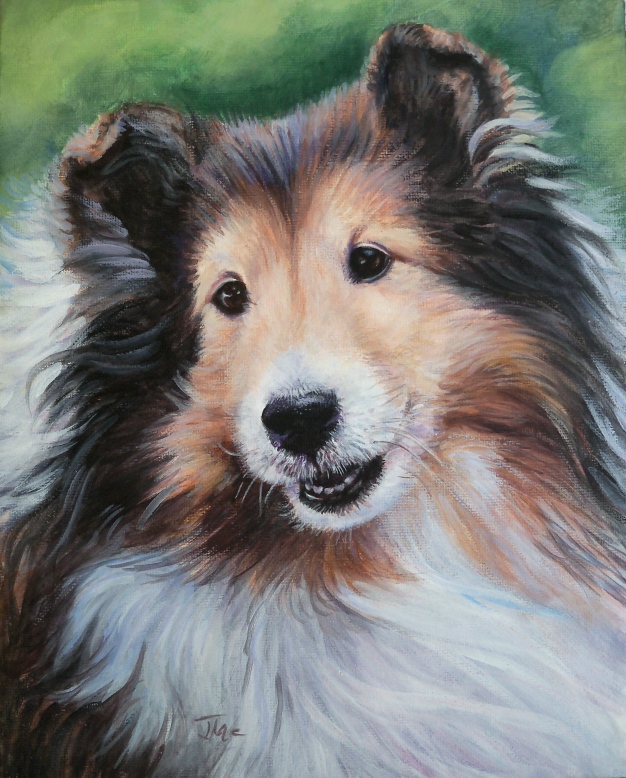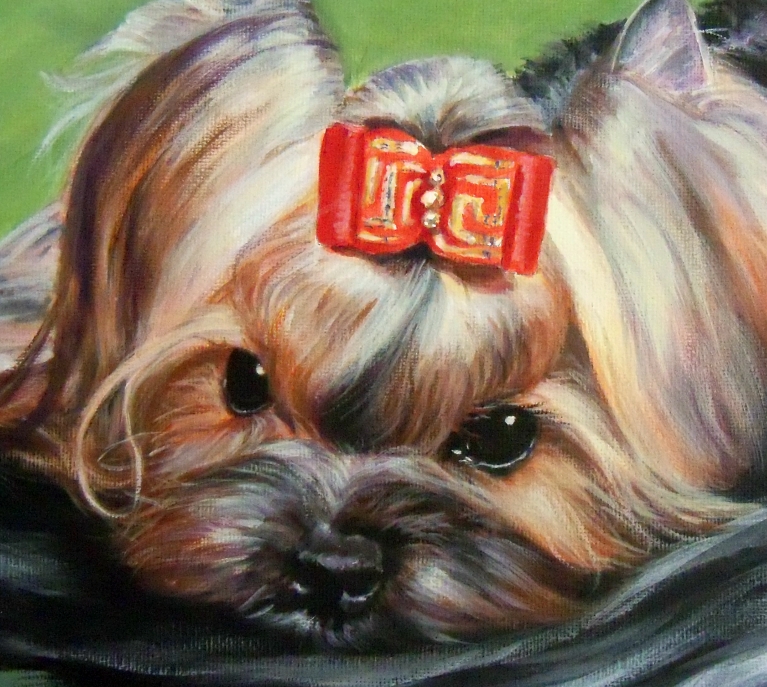 Copyright © 2014 Jeanne McNally :: Shamrock Custom Artwork